Character - Scoundrel.
Points: 14/17. Health: 12.
After you resolve one of this character's character dice, you may place a card from your hand on the bottom of your deck to remove a die showing the same symbol as that die.
"I am excellent at causing pain."
Darren Tan
Covert Missions #90.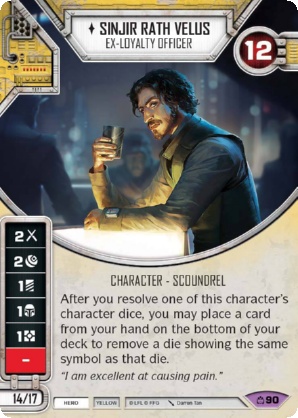 No review yet for this card.