Hero
.
Command
.
Legendary
.
Character.
Points: 16/20. Health: 12.
This card was errata'd
- Discard a card from your hand to resolve one of the sides of its die, if able. Then, if it was a vehicle card, you may pay its cost to play it from your discard pile.
Tony Foti
Awakenings #29.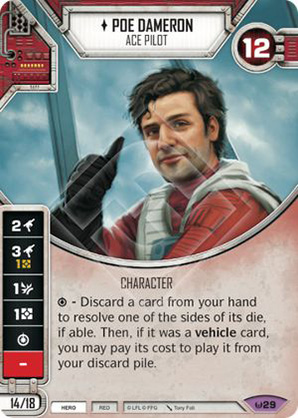 No review yet for this card.