Character - Pilot.
Points: 8. Health: 7.
This card was errata'd
While this die is in your pool, your other dice showing ranged damage () cannot be removed by an opponent.
"I can't shake him!" Biggs Darklighter
Nicholas Stohlman
Spirit of Rebellion #4.
Used as parallel die by: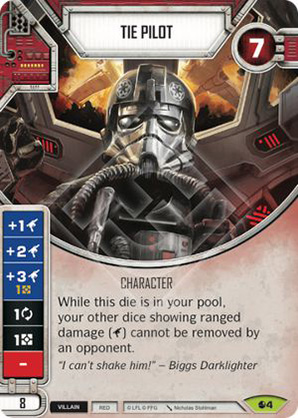 No review yet for this card.