Villain
.
Force
.
Legendary
.
Character.
Points: 21/28. Health: 15.
After you resolve this die, force an opponent to deal 2 damage to their characters, distributed as they wish.
"Everything is proceeding as I have foreseen."
Darren Tan
Spirit of Rebellion #11.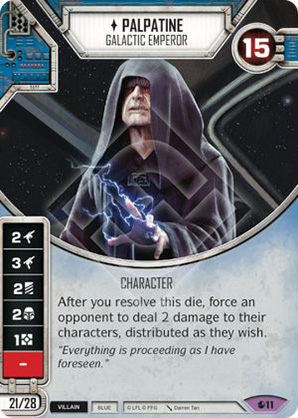 Reviews will be enabled for this card when it is officially released.