Villain
.
Force
.
Legendary
.
Upgrade - Ability.
Cost: 4.
Blue character only.
- Deal 1 damage to a character. You may remove a die showing a blank () to reroll this die instead of removing it from your pool.
Magali Villeneuve
Spirit of Rebellion #14.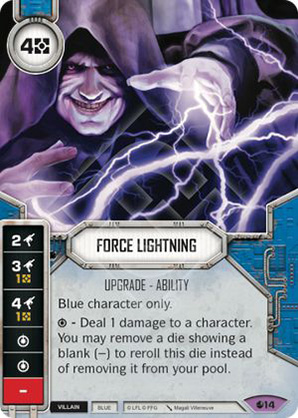 No review yet for this card.