Character - Scavenger.
Points: 10/13. Health: 10.
This card was errata'd
Action - Remove any number of your dice showing a combined value of 3 or more. Then discard a random card from an opponent's hand and gain resources equal to its cost.
Sam Lamont
Spirit of Rebellion #21.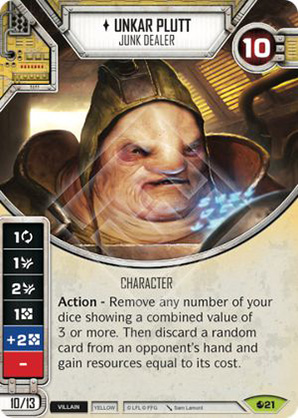 No review yet for this card.