Character - Pilot.
Points: 9/12. Health: 8.
This card was errata'd
While at least one of this die is in your pool, your opponent must spend 1 resource in order to claim the battlefield.
"Watch out for ground fire!"
Tiziano Baracchi
Spirit of Rebellion #29.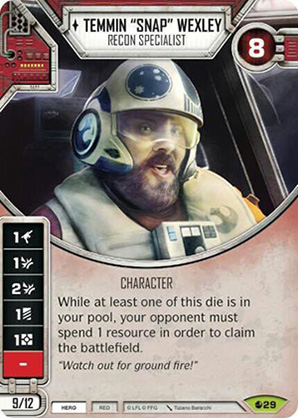 No review yet for this card.