Character - Leader - Jedi.
Points: 13/17. Health: 10.
This card was errata'd
- Resolve one of your character dice, increasing its value by 2, or by 3 instead if it is a non-unique character die.
"Synchronize on my mark."
Kate Laird
Spirit of Rebellion #36.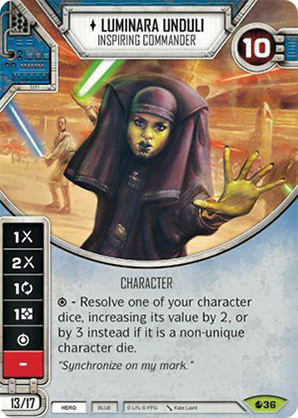 No review yet for this card.