Villain
.
Command
.
Uncommon
.
Ambush.
Discard the top card of your deck. Then remove a die not showing a special () that has a value equal to or less than the cost of the card you just discarded.
Jose Vega
Spirit of Rebellion #65.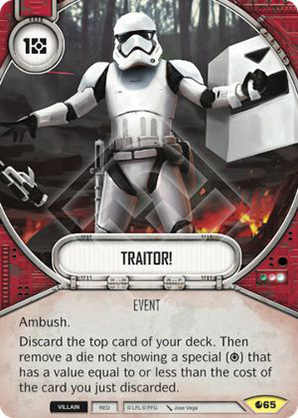 No review yet for this card.