Character.
Points: 11/14. Health: 11.
- Play a Red event from your hand, decreasing its cost by 1 for each character you have.
"All remaining systems will bow to the First Order!
Darren Tan
Empire at War #2.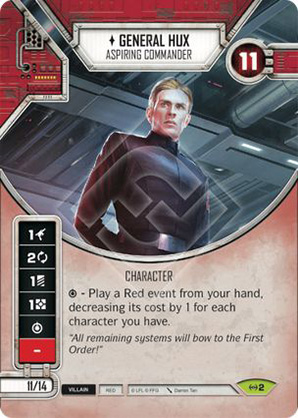 Reviews will be enabled for this card when it is officially released.