Support - Vehicle.
Cost: 3.
- Discard a support that costs 2 or less from play.
The All Terrain Defense Pod was a heavily armed walker used to protect Imperial assets on occupied worlds.
Ben Zweifel
Empire at War #5.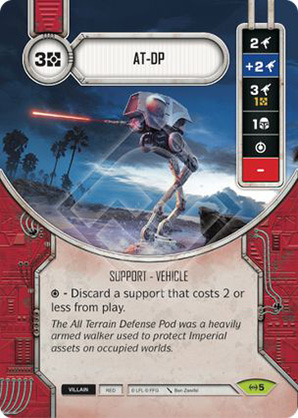 Reviews will be enabled for this card when it is officially released.