Villain
.
Force
.
Legendary
.
Character.
Points: 14/19. Health: 12.
- Remove a character die showing a blank (). Then deal 2 damage to that character.
"At last, a fight that might be worthy of my time."
Victor A. Minguez
Empire at War #11.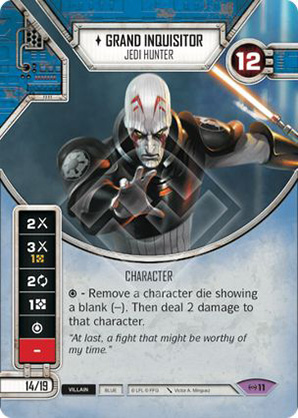 No review yet for this card.