Hero
.
Command
.
Legendary
.
Support - Vehicle.
Cost: 4.
- Resolve another side of this die.
The Ghost was a specialized VCX-100 light freighter that served as the base of operations for Hera Syndulla's rebel cell.
Darren Tan
Empire at War #28.
Used as parallel die by: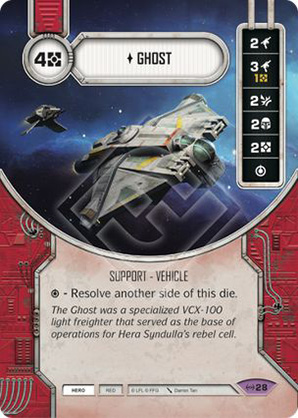 No review yet for this card.