Character.
Points: 8. Health: 9.
After you activate this character, you may turn one of your character dice to a side showing the same symbol as this die.
That Jedi passed down their wisdom and craft from Master to Padawan.
Empire at War #32.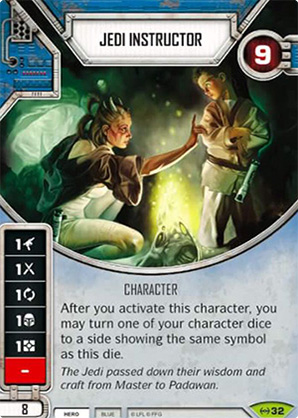 No review yet for this card.