Neutral
.
Rogue
.
Legendary
.
Upgrade - Weapon.
Cost: 2.
Ambush.
Action - Spend 1 resource to turn this die to any side.
The X-8 Night Sniper's computerized scope and built-in silencer made it a weapon of choice for Lando Calrissian.
Joel Hustak
Empire at War #55.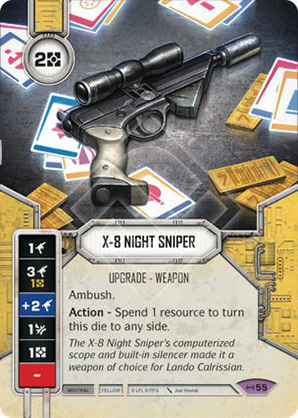 No review yet for this card.