Villain
.
Command
.
Starter
.
Support - Droid.
Cost: 4.
- Deal 1 damage each to any number of characters.
Though superior to standard battle droids, this model of droid was too expensive to deploy in large numbers.
Two-Player Game #3.
Used as parallel die by: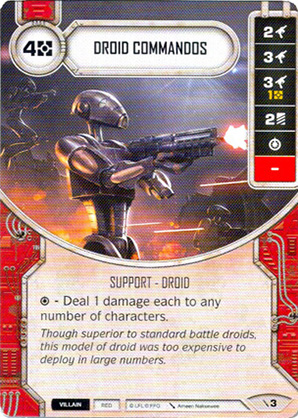 No review yet for this card.