Villain
.
Force
.
Legendary
.
Character.
Points: 12/16. Health: 11.
After one or more of this character's character or upgrade dice are removed by an opponent's card effect, you may remove one of their dice.
"Formerly Darth, now just Maul."
Darren Tan
Legacies #2.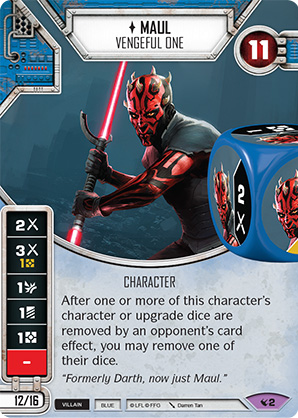 Reviews will be enabled for this card when it is officially released.