Character - Sith.
Points: 16/20. Health: 12.
Power Action - Play an event from your hand, decreasing its cost by the number of different damage symbols (, or ) showing on your dice.
"There is no mercy."
Legacies #4.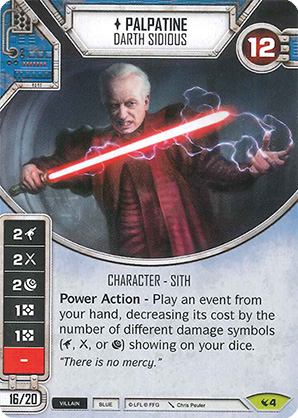 Reviews will be enabled for this card when it is officially released.