Villain
.
Command
.
Legendary
.
Upgrade - Title.
Cost: 4.
Unique Red characer only.
Power Action - Use the "Claim" ability on the battlefield or switch the battlefield with a battlefield that is not being used (but was brought to the game).
Legacies #16.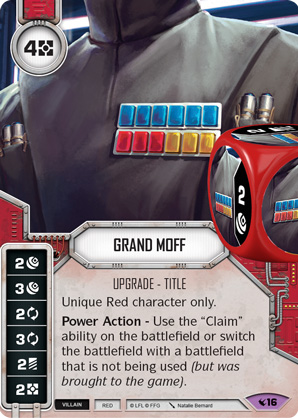 Reviews will be enabled for this card when it is officially released.