Villain
.
Rogue
.
Legendary
.
Character - Scoundrel.
Points: 11/14. Health: 10.
The cost of the first droid you play each round is decreased by 1.
After you deal indirect damage () to yourself, you may draw a card.
Anna Christenson
Legacies #20.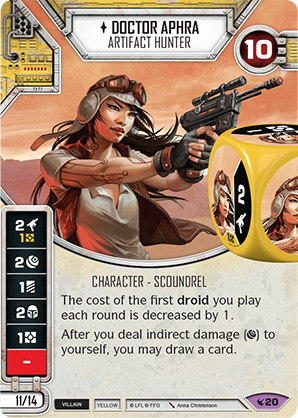 Reviews will be enabled for this card when it is officially released.