Support - Vehicle.
Cost: 2.
After you activate this support, activate up to 2 of your other supports in the order of your choice.
"Welcome aboard the Ark Angel, sir Darth Vader. Big Fan. Huge!" Dr. Aphra
Mariusz Gandzel
Legacies #23.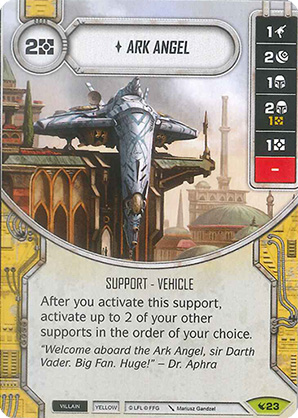 Reviews will be enabled for this card when it is officially released.