Character.
Points: 11/14. Health: 11.
Power Action - Spend 2 resources to resolve one of this character's character or upgrade dice, increasing its value by 2.
"I want to learn the ways of the Force and become a Jedi like my father."
Darren Tan
Legacies #31.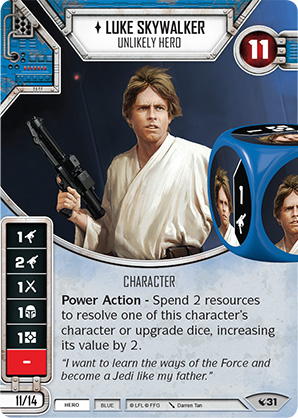 No review yet for this card.