Support - Droid.
Cost: 1.
- Draw a card. You may turn one of your dice to any side.
"I've never seen a jam he couldn't beep his way out of." Leia Organa
Kory Lynn Hubbell
Legacies #35.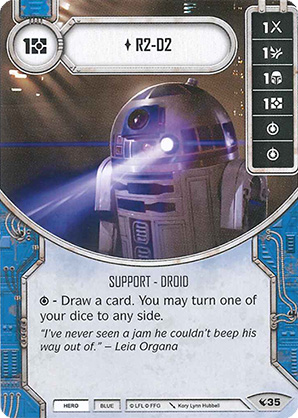 Reviews will be enabled for this card when it is officially released.