Character - Spectre.
Points: 13/17. Health: 12.
You may resolve the melee damage () sides of this die as if they were ranged damage ().
"There's just something about the feeling of their helmets on my fists."
Antonio José Manzanedo
Legacies #50.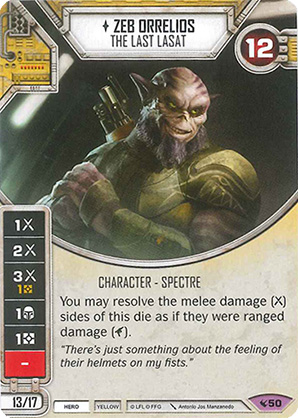 Reviews will be enabled for this card when it is officially released.