Neutral
.
Rogue
.
Legendary
.
Support - Vehicle.
Cost: 5.
- Deal 2 damage to a character, give a character 2 shields, and take one additional action.
"But you know what I always say: speak softly, and drive a big tank." Hondo Ohnaka
Mariusz Gandzel
Legacies #66.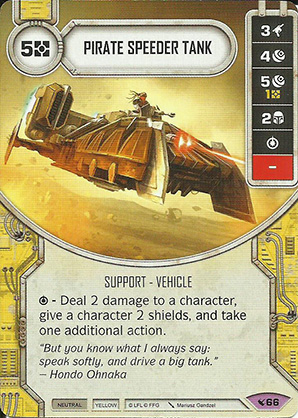 No review yet for this card.