Character - Pilot.
Points: 9/12. Health: 9.
- Place 1 resource on a support in play or remove 1 resource from a support in play.
"You wan't walk away from this one, you slave scum!"
Rafal Hrynkiewicz
Way of the Force #38.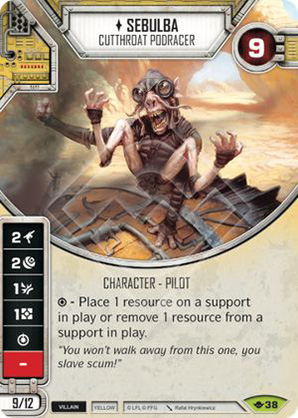 Reviews will be enabled for this card when it is officially released.