Character - Gungan - Leader.
Points: 9/12. Health: 9.
After you activa a Gungan, you may deal indirect damage () to an opponent equal to the number of its character dice that just rolled a blank ().
"Be gone with him!"
Rafal Hrynkiewicz
Way of the Force #71.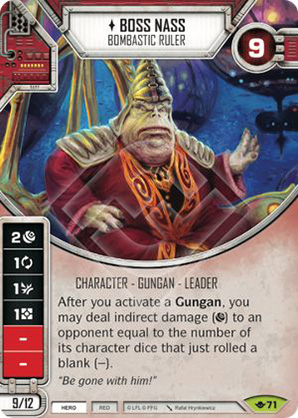 No review yet for this card.