Upgrade - Ability.
Cost: 2.
Attached character has the trooper subtype.
- Discard cards from the top of a deck equal to the value showing on one of your character dice.
Alexander Kozachenko
Way of the Force #105.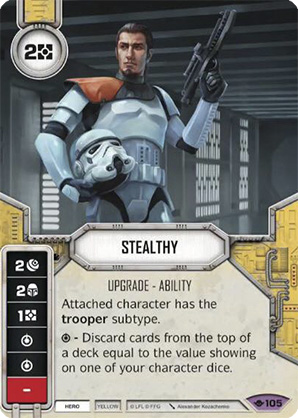 Reviews will be enabled for this card when it is officially released.