Upgrade - Ability.
Cost: 1.
Blue character only.
- Turn a die showing damage (, or ) to a side showing a blank (). Reroll this die instead of removing it.
Andreas Zafiratos
Way of the Force #118.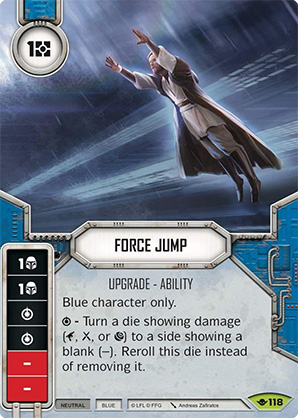 Reviews will be enabled for this card when it is officially released.