Hero
.
Command
.
Legendary
.
Upgrade - Weapon.
Cost: 3.
Redeploy.
After you activate attached character, you may reroll this die or discard the top card of a deck. If this upgrade is on Jyn Erso, reroll any number of her character dice.
Joel Hustak
Across the Galaxy #87.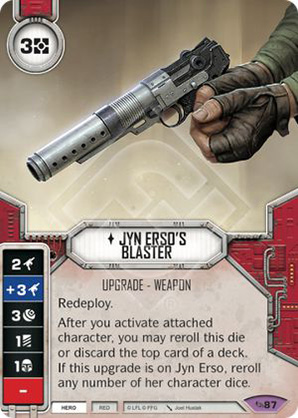 No review yet for this card.