Support - Vehicle.
Cost: 2.
Power Action - Spot the Millenium Falcon to attach this card to it as a mod upgrade (discard all upgrades on this card).
Action - If this card is an upgrade, it becomes a support (do not ready it).
Across the Galaxy #102.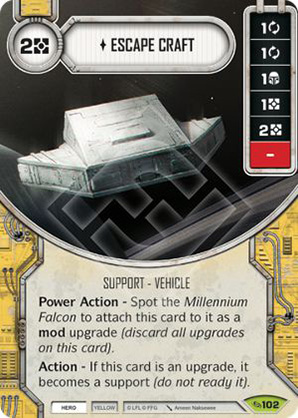 Reviews will be enabled for this card when it is officially released.