Upgrade - Weapon.
Cost: 2.
After you play this upgrade, you may draw a card.
- Deal 2 unblockable damage to a character, or 3 unblockable damage instead if you have 5 or more cards in your hand.
William Thomas Arnold
Across the Galaxy #120.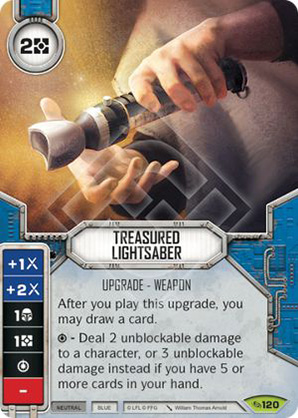 No review yet for this card.