Neutral
.
Rogue
.
Legendary
.
Support - Vehicle.
Cost: 4.
Decrease the resource cost on each side of this die by 1 for each mod on this support.
"I got the best weapons, best ship, and I'm feared across the galaxy." Ketsu Onyo
Vlad Ricean
Across the Galaxy #145.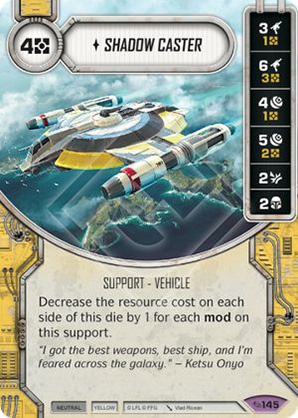 No review yet for this card.