Character - Bounty Hunter.
Points: 13/16. Health: 12.
After a character that has a downgrade on it takes damage from this die, you may discard a card from your hand to remove one of that character's character or upgrade dice.
Alexander Kozachenko
Convergence #1.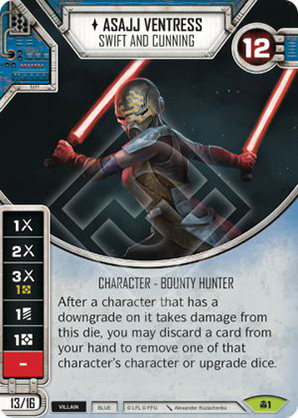 No review yet for this card.