Villain
.
Force
.
Legendary
.
Upgrade - Weapon.
Cost: 2.
After you play this upgrade, gain resources equal to the number of ability upgrades on attached character, to a maximum of 2.
While this upgrade is on Palpatine, your copies of it are non-unique.
Convergence #16.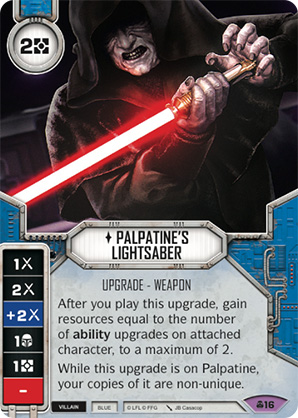 No review yet for this card.