Character - Bounty Hunter.
Points: 11/14. Health: 10.
After you activate this character, you may deal 1 damage to a character that has a bounty on it.
"I can't believe I'm getting paid for this!
Darren Tan
Convergence #35.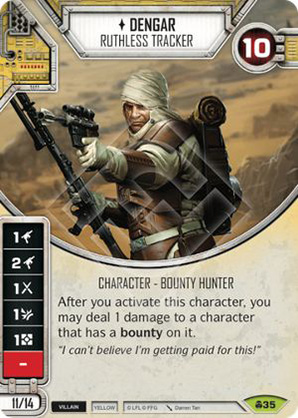 Reviews will be enabled for this card when it is officially released.