Support - Vehicle.
Cost: 2.
After an opponent's character that has a bounty on it is defeated, you may ready this support. If you spot Dengar, you may activate this support.
It had no holding cells due to Dengar often taking onle dead bounties.
Mariusz Gandzel
Convergence #48.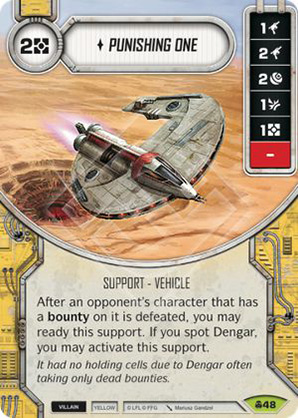 Reviews will be enabled for this card when it is officially released.