Character - Jedi.
Points: 14/18. Health: 11.
Power Action - Resolve one of your dice showing a value of 2 or more, increasing its value by 1.
"It takes strength to resist the dark side. Only the weak embrace it."
Darren Tan
Convergence #57.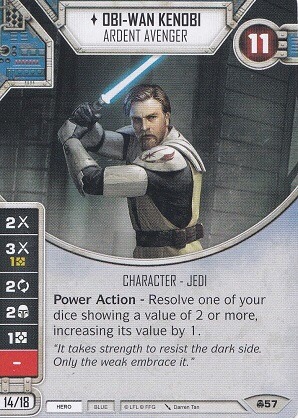 Reviews will be enabled for this card when it is officially released.