Discard this support from play if you have Yoda in play.
- Shuffle this support into its owner's deck to deal 3 unblockable damage to a character.
"We are what they grow beyond." Yoda
Andreas Zafiratos
Convergence #67.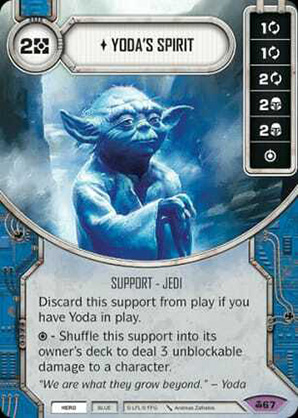 Reviews will be enabled for this card when it is officially released.