Upgrade - Weapon.
Cost: 3.
Power Action - Spot Mace Windu to move this upgrade to him.
- Deal 2 unblockable damage to a character. Then, if that character has 1 remaining health, defeat it.
JB Casacop
Convergence #70.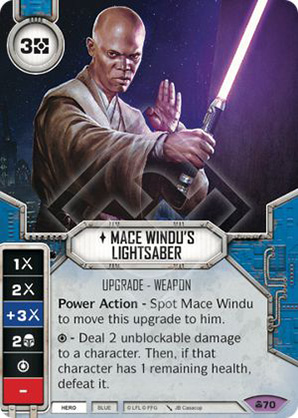 Reviews will be enabled for this card when it is officially released.