Support - Vehicle.
Cost: 2.
After you activate this support, you may discard a card from your hand to resolve any number of its support and upgrade dice in the order of your choice.
Superb for hit-and-run missions.
Mark Molnar
Convergence #82.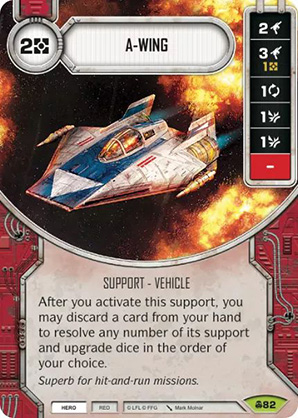 Reviews will be enabled for this card when it is officially released.