Hero
.
Command
.
Legendary
.
Support - Vehicle.
Cost: 4.
- Roll a trooper die on one of your characters into your pool. Reroll this support's die instead of removing it.
In addition to providing heavy fire support, the Low Altitude Assault Transport could deliver up to 30 troopers.
Convergence #84.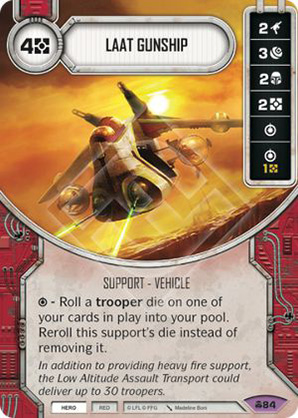 No review yet for this card.