Character - Scavenger - Spectre.
Points: 9/12. Health: 8.
You may play Blue upgrades on this character, ignoring play restrictions.
You may resolve dice in player's pool that has used the Claim the Battlefield action this round as if they were in your pool.
Joshua Cairos
Convergence #89.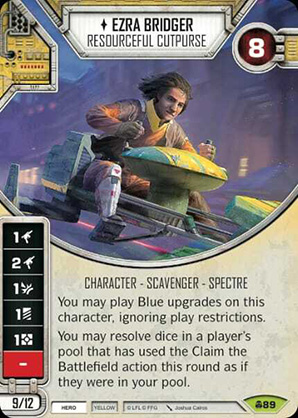 Reviews will be enabled for this card when it is officially released.