Character - Leader.
Points: 8/10. Health: 9.
After you activate this character, you may reroll one of your dice.
"War is intolerable. We have been deceived into thinking that we must be a part of it."
Borja Pindado
Convergence #91.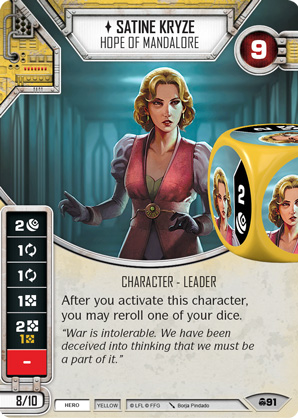 Reviews will be enabled for this card when it is officially released.