Upgrade - Ability.
Cost: 2.
- Use a special ability () or a power action on attached character, even if it was used this round.
"Maz is a bit of an acquired taste, so let me do the talking." Han Solo
Tony Foti
Convergence #104.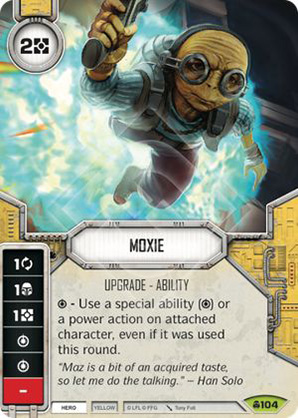 No review yet for this card.