Neutral
.
Rogue
.
Uncommon
.
Spot a yellow character to remove a die showing a value of 2 or less.
Shock weaponry is useful for its versatility, having a stunning effect on organics and droids alike.
Borja Pindado
Convergence #144.
Reprint of Awakenings #159.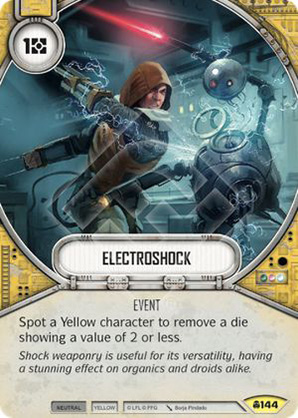 No review yet for this card.