Neutral
.
Rogue
.
Legendary
.
Support - Scoundrel.
Cost: 3.
After you play this support, you may search your deck for a scoundrel, reveal it, and add it to your hand. Shuffle your deck.
- Spot any number of scoundrels to deal that much damage to a character.
Convergence #152.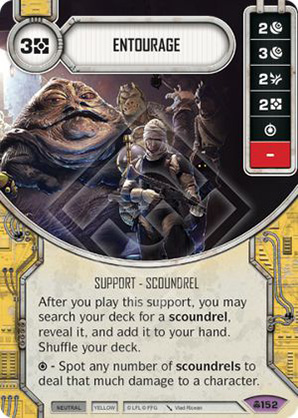 No review yet for this card.