Character - Trooper - Pilot.
Points: 11/13. Health: 9.
Power Action - Play a Red card from your hand (paying its cost). Then deal 1 indirect damage () to an opponent.
"The Protectors are with you."
Audrey Hotte
Allies of Necessity #6.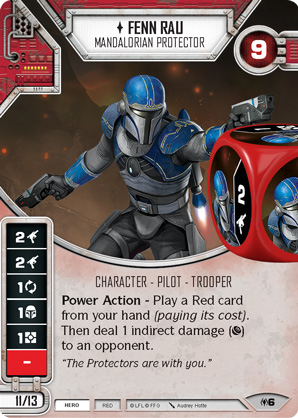 Reviews will be enabled for this card when it is officially released.