Character - Apprentice.
Points: 11/15. Health: 11.
Power Action - Move 1 shield from this character to another character. Then, if you moved that shield to a hero, deal 1 damage to a character.
- Deal 2 damage to a character. If any of this damage is blocked, reroll this die instead of removing it.
Audrey Hote
Spark of Hope #2.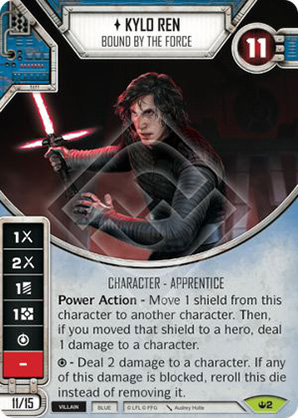 No review yet for this card.