Support - Vehicle.
Cost: 3.
Before the effects of an opponent's event resolve, you may return this support from play to its owner's hand. Then gain 1 resource, or 2 resources instead if you spot Maul.
This modified Star Courier's cloaking device enabled it to vanish from sight.
Spark of Hope #16.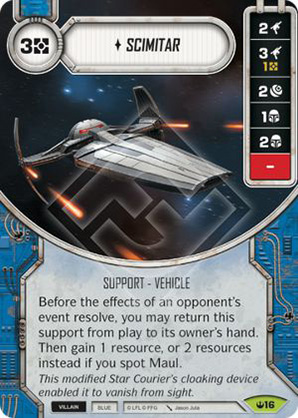 No review yet for this card.